NIGERIAN AGIP OIL COMPANY LIMITED (NAOC) SCHOLARSHIP
Tuesday 29-Jan-2013 | views 1782| by Latest Job Vacancies in Nigeria | Category: Scholarships | Location: Nigeria |Recruiting Company:
Nigerian Agip Oil Company Limited (NAOC) Scholarship
Nigerian Agip Oil Company Limited (NAOC) Joint Venture in pursuance of its Community Development Programme invites suitably qualified candidates for its 20112/2013 Tertiary Institutions Scholarship Awards Scheme.
Categories of
Awards
Host Communities Merit Award: For applicants strictly from NAOC host communities
National Merit Award: For applicants from non-host communities.
Eligibility
To qualify for consideration applicants MUST be:
Registered FULL TIME undergraduates in Nigerian Tertiary Institutions
Certified 100 level students at the time of application.

The following categories of students should NOT apply:
200 level students and above
Current beneficiaries of similar awards from other companies and agencies
Dependants of employees of NAOC, AENR and NAE
Note
Only indigenes of NAOC host communities in Bayelsa, Delta, Imo and Rivers states SHOULD apply for the Host Communities Merit Award.
Only candidates studying Engineering, Geology and Geosciences are eligible for the National Merit Award.

How to Apply
To qualify for consideration applicants must complete their online application and verify their application details
Apply Online
Aptitude Test
An Aptitude Test for the applicants in both Categories of Award will be conducted at the designated centers to be communicated on a later date
NOTE:
Candidates are to fully bear the cost of transportation to and from the Aptitude Test center.
Application Deadline
17th February, 2013
Click here to Get Your Aptitude test Past Questions ans Answers ebooks.

Disclaimer: Note that We make every effort to verify the authenticity of Our job posts, We're in no way affiliated to any of the companies whose vacancies We publish. However, We assure you that most of them (if not all) are authentic. Our advice for you is never to pay any amount of money to any recruiter.
Click SHARE below to Share this with your Friends

Other Scholarships Jobs
»
MBA Scholarship 2013/2014 by Afren One Planet
- [Wednesday 26-Jun-201]
»
NLNG Scholarship 2013/2014 Application Begins - Apply Now!
- [Wednesday 12-Jun-201]
»
Postgraduate Scholarships for Nigerians to Study in UK at Newcastle University
- [Thursday 21-Mar-2013]
»
PTDF Scholarship 2013/2014
- [Saturday 09-Mar-2013]
»
Total Nigeria Scholarship Application 2013
- [Sunday 03-Mar-2013]
»
Chevron/NNPC National University Scholarship Awards 2013
- [Thursday 28-Feb-2013]
»
Nigerian Agip Oil Company Limited (NAOC) Scholarship
- [Tuesday 29-Jan-2013]
»
The Rivers State Sustainable Development Agency (RSSDA)Scholarship 2013/2014
- [Thursday 06-Dec-2012]
»
2013 SHELL NIGERIA (SPDC) Niger Delta Postgraduate Scholarship Scheme
- [Wednesday 05-Dec-201]
»
SCHOLARSHIP: CATTOLICA AFRICA APPLICATIONS FOR SCHOLARSHIPS 2013/2014
- [Monday 26-Nov-2012]
- Sponsored Ads -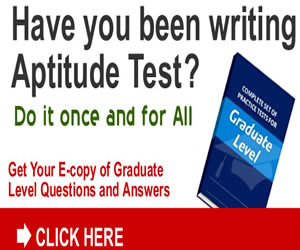 - Sponsored Ads -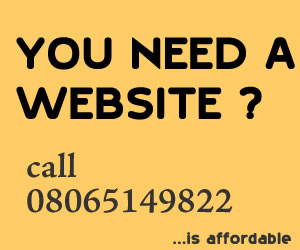 Tweets by @jobgurus
Latest Jobs
Employers Job